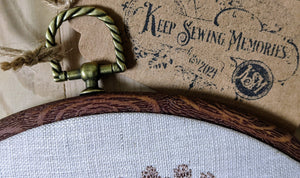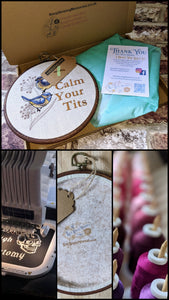 A little bit about me and where it all began…
I'm Vicki, nice of you to stop by! I studied at Wimbledon School of Art, with my background being in historical costume. I have spent many years making historical costumes and many character costumes for children's theatre.

I enjoy all things crafty and like to try my hand at anything new. For many years I have made my family and friends crafted gifts, whether they wanted them or not, and with everyone's encouragement my shop was born.

Sat at my sewing machine at home in Cornwall, England, with Baxter my dog under my desk gets many creative ideas flowing round my head, so please stay tuned for updates.

Any questions about my products, or future ideas please message me.